Trust Information of Proposed school
Notes:
1. You can fill up the page in sequence order only.
2. You can switch to next page if all mandatory details are completed in current page.
3. Gujarati translation of any heading/required field can be viewed by simply keeping the mouse arrow on it as shown by encircled regions below.
Trust Information of Proposed School
This is the first page of the New School application form.
This page covers the details of the trust, who is applying for the new secondary school.
Select proper Trust type from dropdown list as shown. If you don

'

t find proper option given in list select "

Other

" from list. As per selected type it is require to enter

'

Trust/Body Registered under

'

,

'

Trust/Body type

'

,

'

Trust/Body Registration date

'

etc.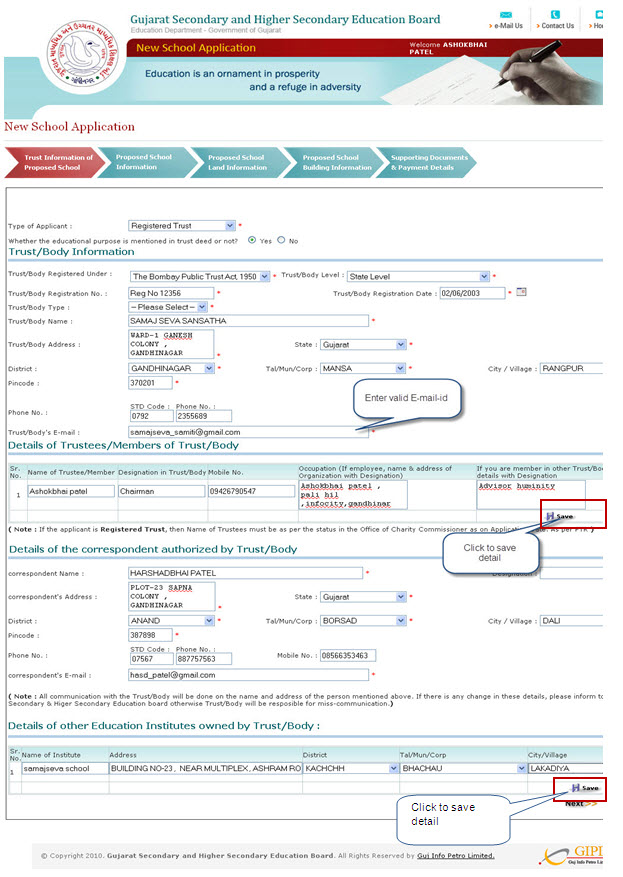 Enter all the required fields correctly by understanding them as exemplified below.
Enter the Trust/body correspondent person and his/her communicating details carefully as all the communications by GS&HSEB will be made through this person only. If afterwards any change occurs, then it should be readily communicated to GS&HSEB.
Enter the other education institutes owned by trust in same or other districts, if any.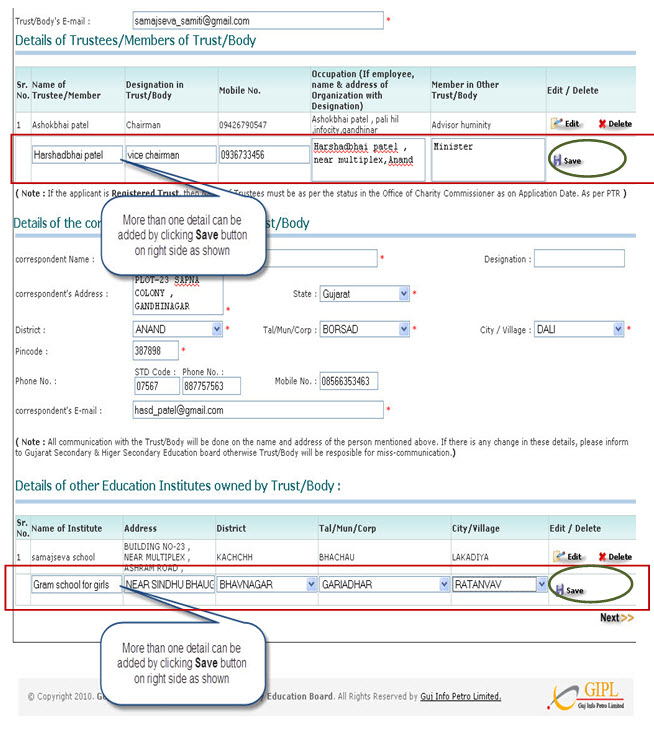 More than one entries can be made for "

Trustees/Member of the trust/body

" & similarly for "

Education institutes owned by trust/body

" options, if required by simply clicking on button, as shown above.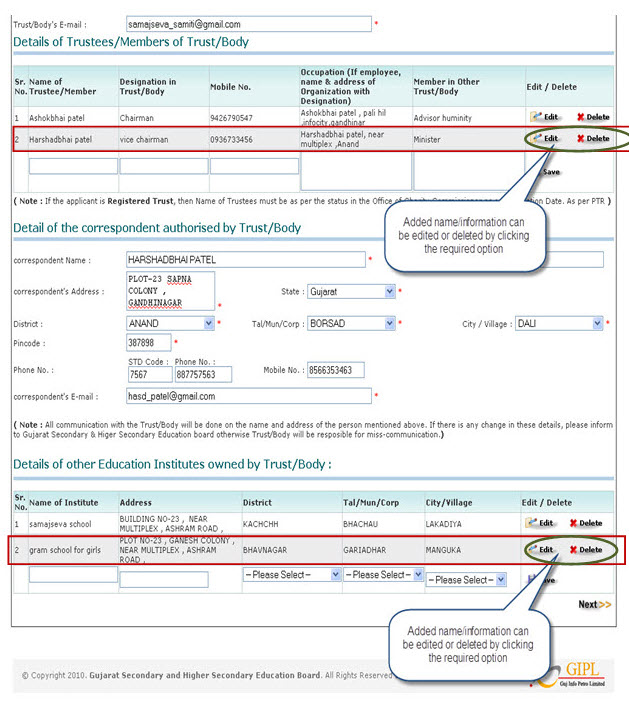 Added entry can be edited and even deleted by clicking on the required options given against the each entry as shown below
After completely filling the first page of the form, click button for next page , given at the bottom of the page
© Copyright 2010, Guj Info Petro Limited