Proposed School Buiding Information
Proposed School Building Information
This page asks for information regarding the school building and the basic and emergency facilities establishment in the proposed school building.
Carefully fill all the details by choosing "

Yes

" or "

No

" option and provide required information accordingly.
Information regarding usage of building & proposed building facilities should also be carefully & correctly entered as exemplified.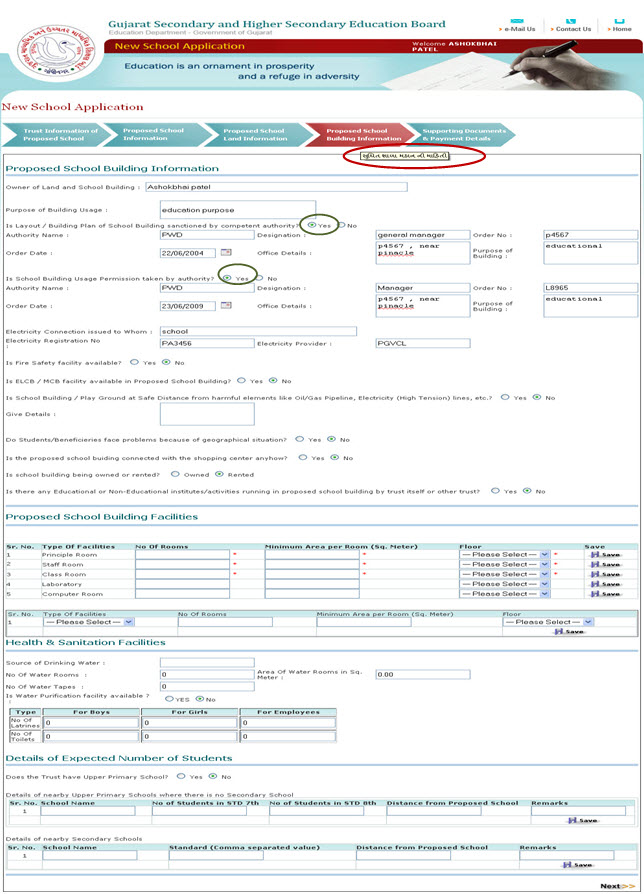 Select

"YES"

option

if

Layout / Building Plan of School Building sanctioned by competent authority and same if School Building Usage Permission taken by authority and provide required information accordingly.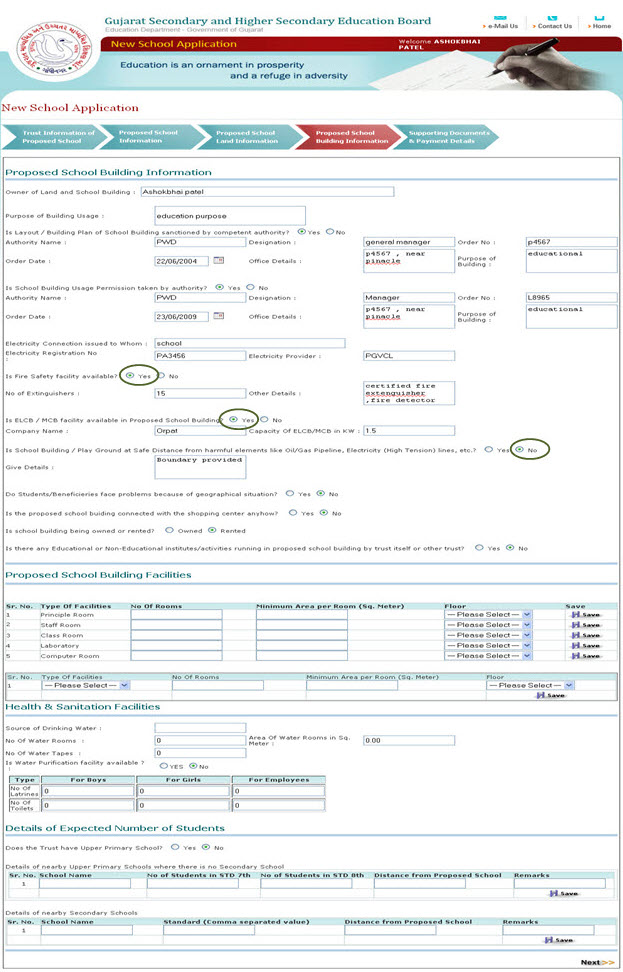 Select "

YES"

option if

Fire safety facility available with school otherwise "

NO

" if not.
Select "

YES"

option if ELCB / MCB facility available in Proposed School Building otherwise "

NO

" if not.
Select "

YES"

option if School Building / Play Ground is at Safe Distance from harmful elements otherwise "

NO

" if not and provide proper details.
Similarly select proper option for other details like Do Students/Beneficiaries face problems because of geographical situation? , Is the proposed school building connected with the shopping center anyhow? etc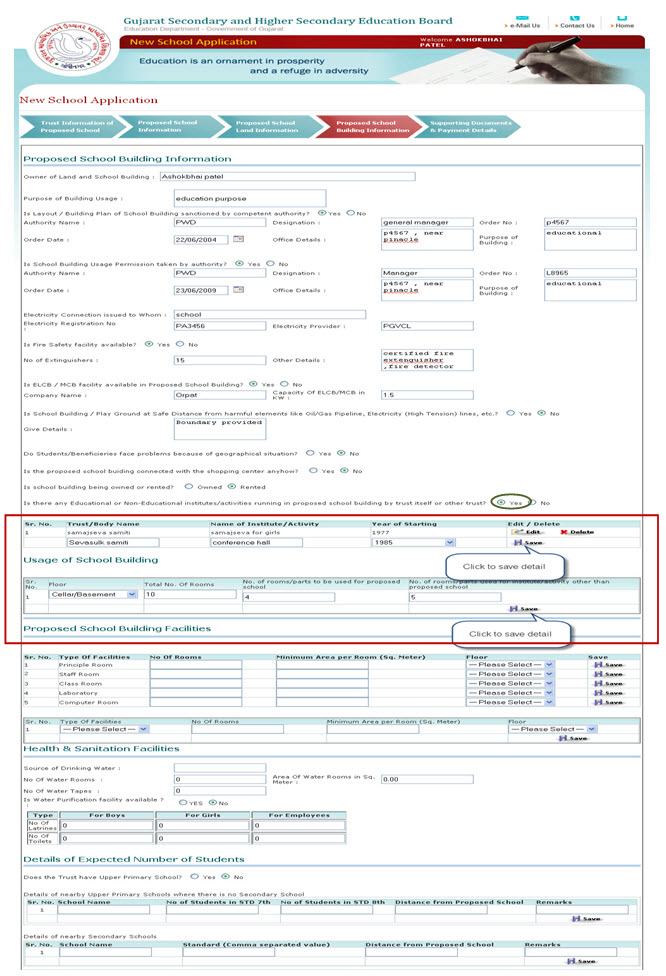 Select "

YES

" option if trust running any Educational or Non-Educational institutes or activities in proposed school building by itself or other and accordingly provide details as shown above.
For the proposed building facilities, enter the required information like

No of Rooms

,

Minimum Area per room

and

Floor

regarding Principal room, staff & class room, laboratory & computer room and then click on button provided against them.
Saved details can be edited or deleted by clicking on the required option provided against it as shown above.
Fill up other facilities detail provided by school if any as exemplified above outlined by red line.
Health & Sanitation information should be filled correctly with exact number of figures in required fields.
Provide exact figures for the required items like Total number of water-taps, latrines, fire extinguishers etc.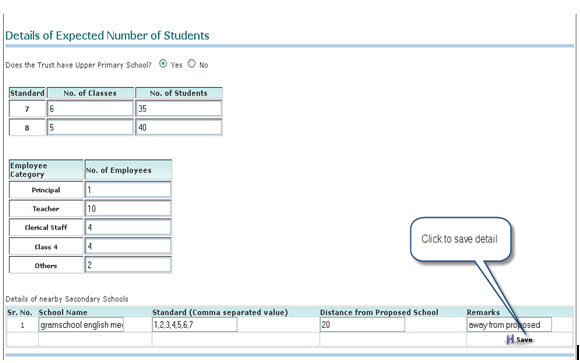 Select "

YES

" option if trust have any upper primary school and enter details like

No of Classes

,

No of students

,

No of employees

in school.
Enter the details of

School Name

,

Standard,

Distance

from proposed school etc of nearby secondary school if any as shown above.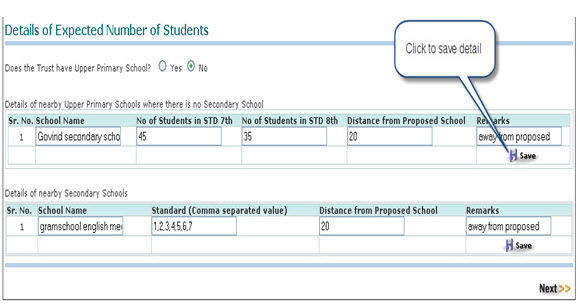 After entering details click on

save

button.
© Copyright 2010, Guj Info Petro Limited