Proposed School Information
This the second page of the application form.
This includes information regarding the proposed school. Here you need to provide school name, address and respective district, taluka/Mun/crop, city/village from there dropdown list.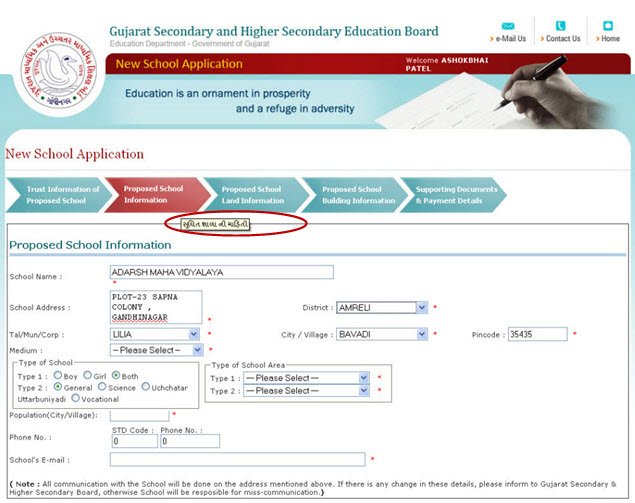 Select the Medium of school, school Type and Type of area from given

Type1

and

Type2

dropdown list.
Enter Population of city/village and valid E-mail Id of school.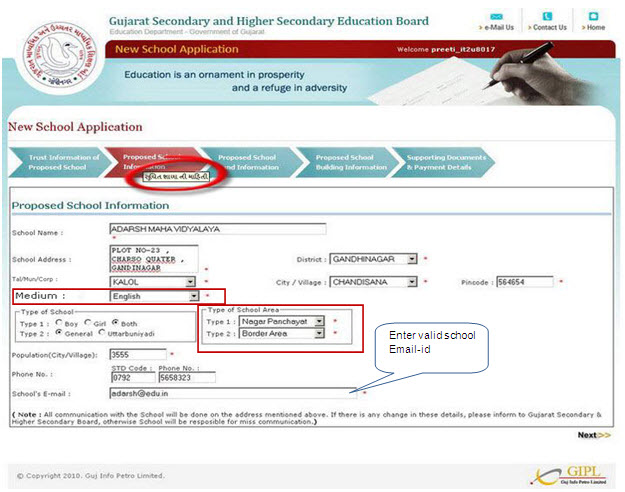 After entering all the fields properly, click to go to the next page of the form.
© Copyright 2010, Guj Info Petro Limited