Check status of application
Checking the status of your application
Enter this URL http://nsa.gseb.org/ in web browser (IE, Firefox) or click the URL provided in mail. It will redirect to login page.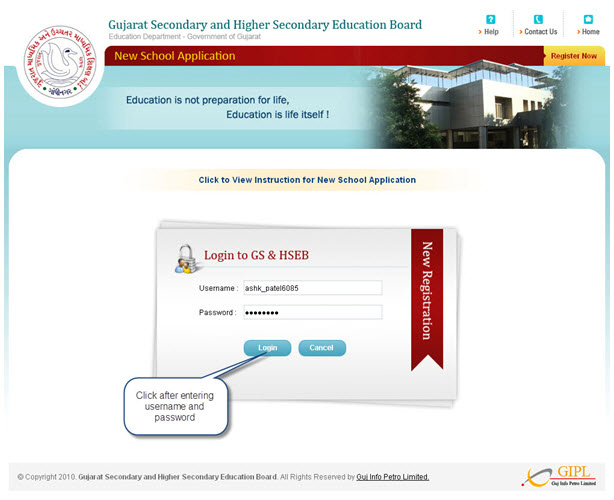 Enter username and password received in mail by GS&HSEB and click on button.
It will show below interface.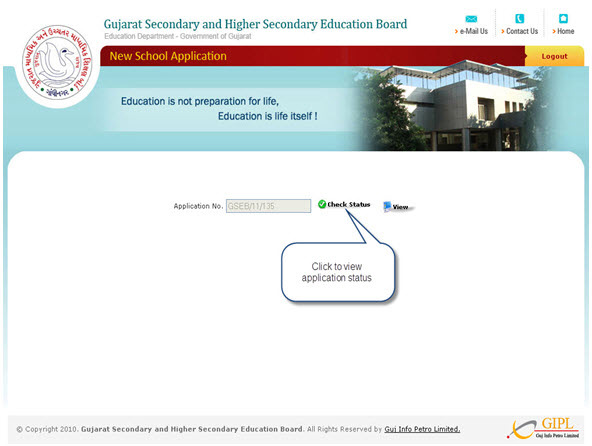 Click on to know the status of new school application with your application number.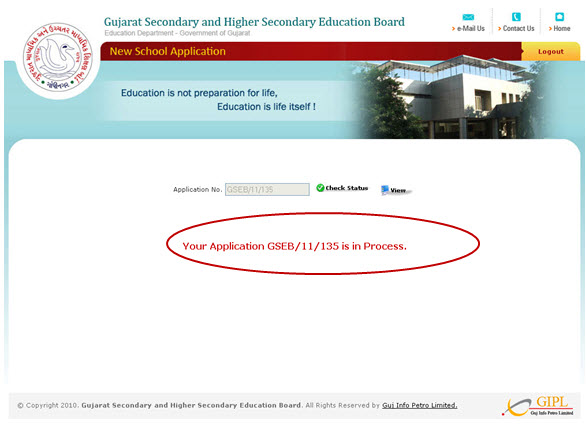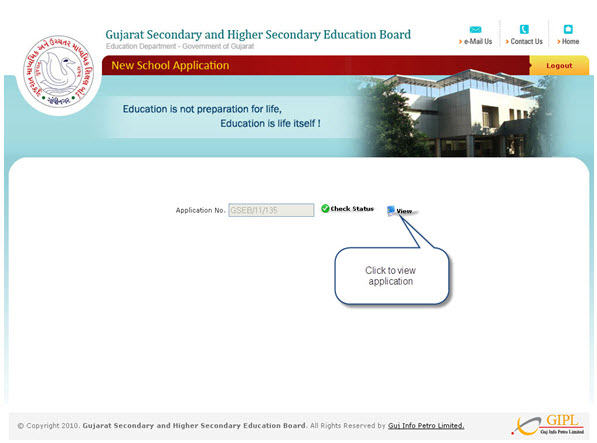 Click on

to view your filled application form.

Click on

print

link to take the print out of your application form as shown below.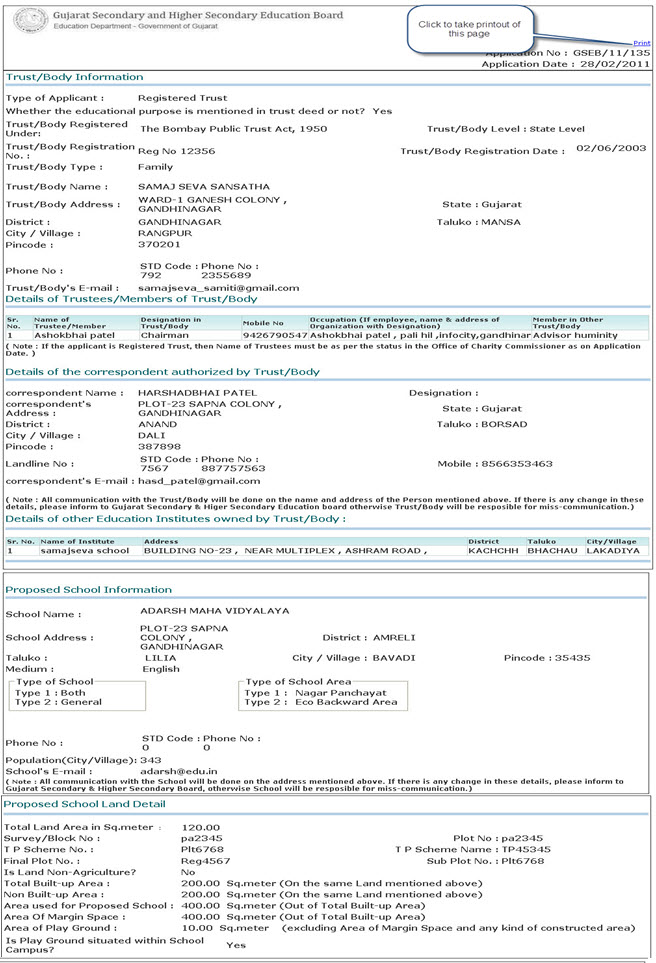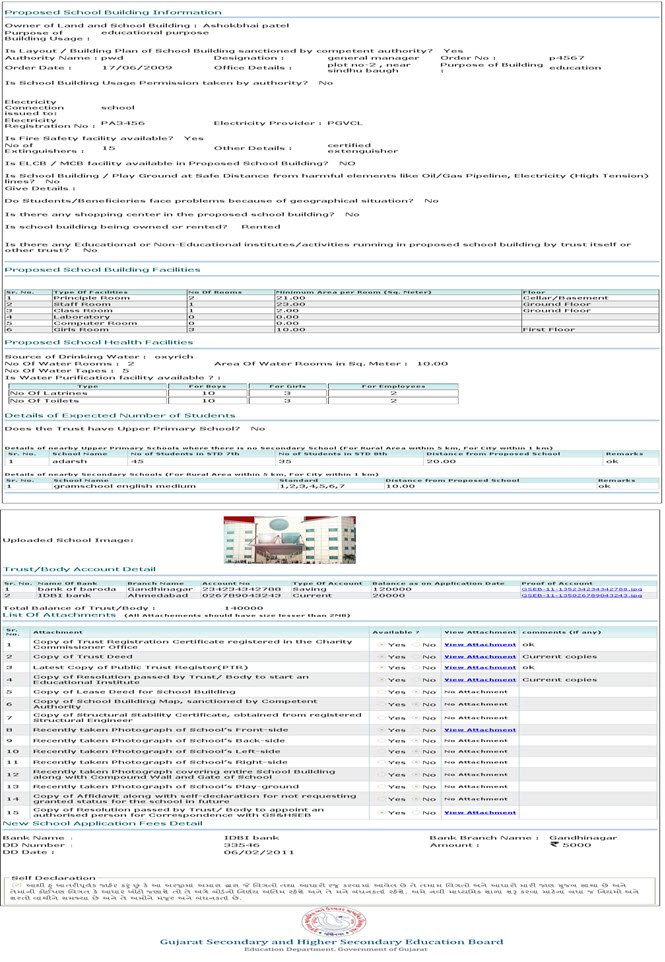 © Copyright 2010, Guj Info Petro Limited